Whoa, so I think I just sort of pre-ordered 8 books? I wasn't really planning
to, I was just browsing my favourite online bookshop (
I LOVE YOU,

BOOK DEPOSITOR
Y

AND YOUR FREE WORLDWIDE DELIVERY!!! <3
), looking up some titles I'm excited about and damn, the prices were so damn low that I just couldn't resist clicking the Pre-Order button and before I knew it I ended up with 8 (yeah, EIGHT) pre-ordered books, lol. Maddening, I know, but honestly, who could ever resist at such prices?! I would buy these books anyway and by pre-ordering them I just saved a whole bunch of money, being the smart (& book crazy) girl that I am, yee-haw. *high fives self* ;) Here's what I treated myself to:
Win, win, win! I love Book Depository with all my heart and I'm doing this for promotion (ha, I can only wish that they paid me instead of the other way around :p) or anything, I'm just so excited! Can't wait to finally get and read all these fantastic books!!! And the best thing about the whole thing is that the price you see listed is actually all I have to pay - no additional delivery costs (yeah,
free worldwide delivery
fo' realz!), which I appreciate veeeeery much since I live in the middle of nowehere (i.e. outside the UK/US).
In other lovely news, I *finally* signed up for
Secret Santa
over at
The Neverending Shelf
! Kate has come up with a great idea of people signing up and then sending a book to each other during the festive season. How exciting! You can
read more about it HERE
and you only have till tomorrow evening to sign up so hurry, what are you waiting for?! :)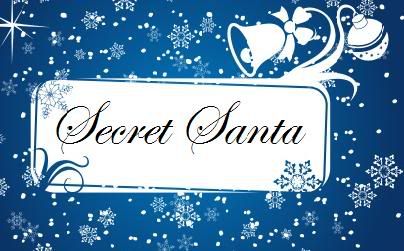 ps: I really must get some reading done now! Surely I'm not the only person who thinks and talks about reading for more than actually reading, lol. A little less conversation, a little more action, please!